I know... I know...
I have neglected this blog for too long...
Shame on me!! :-(
But I promise that I'll be back
*very~very*
soon with some cute
Magnolia
projects ;-)
In the meantime... here's a little Winter share...
It's a Winter cozy home... maybe for Magnolia ;-)
I used -->
this
<-- template, which I really like... it's so versatile and so fun to assemble that even my son made me make him one little house for him (in red of course...LOL!).
Here's a side view...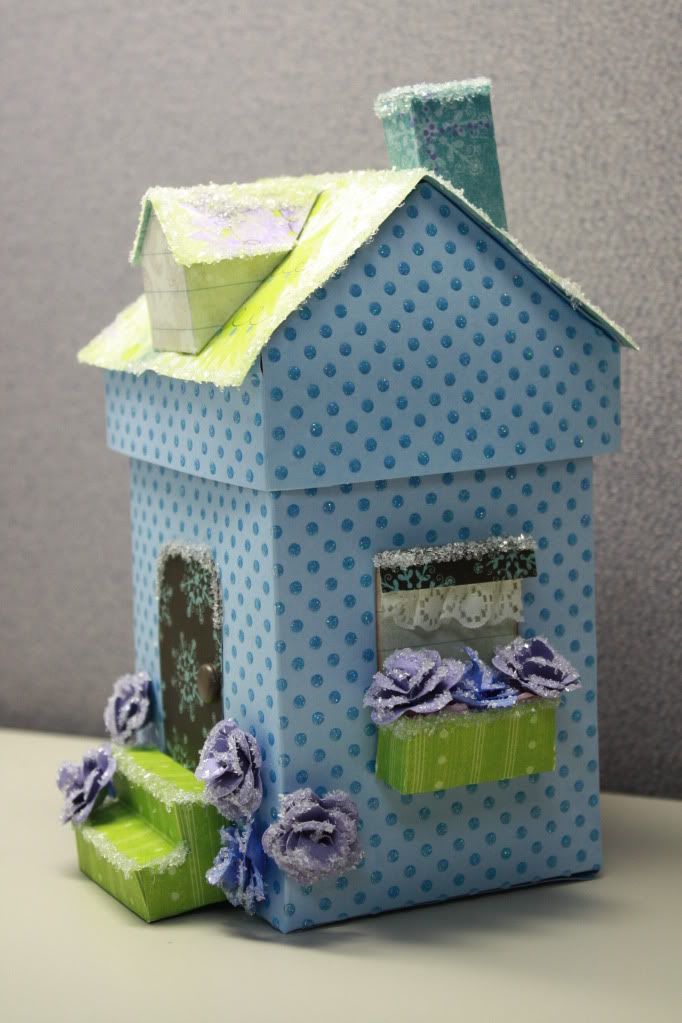 Papers are from Best Creation... and I handmade the flowers with the help of my Sizzix ;-)
Finally, I added Diamond Dust to the entire house for a
*frosty*
look :-D
I really~really will be back
*soon*
with more Magnolia projects, so stick around ok?
See ya' later!!